This giveaway is closed.  Thanks for entering!  See who won here. 
Jeez, this year is already almost half over.  Can you believe it?  Usually January seems to be the time to get organized, but June is a good time, too.  And Super Sweet Life can help you get there.

Maybe you need a set of completely custom pantry labels to whip your kitchen into shape?  You tell Laura exactly what you want and need.  Text, sizes, everything for a perfect fit.
Don't forget to label those spices while you're at it.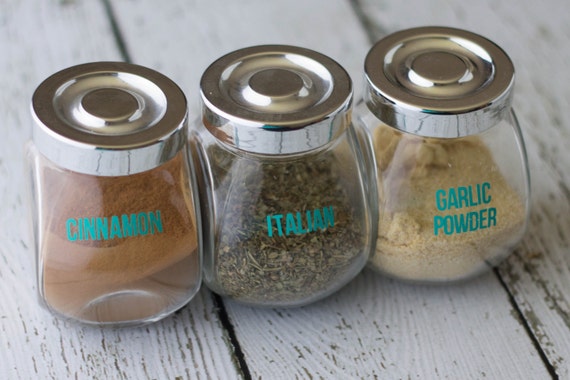 Of course you can label anything, anywhere else in your home.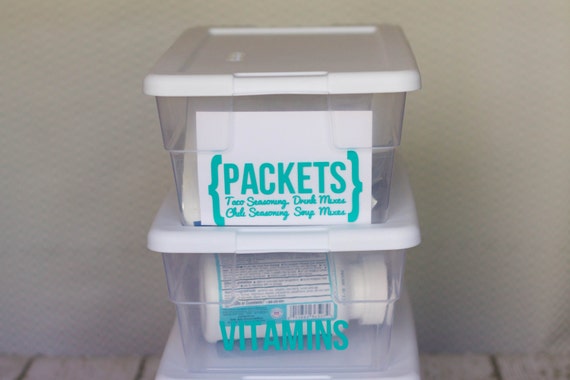 While we're focusing on the kitchen, get your hands on a $50 Williams Sonoma gift card, provided by the Wilsonart Social Media Team.
The Goods: A $50 credit good for or toward anything in the Super Sweet Life shop and a $50 Williams Sonoma gift card from the Wilsonart Social Media Team.
To Enter:  Leave a comment, which can (but doesn't have to) include our Just for Fun question.
Just for Fun: Tell us your one thing you'd love to have in your dream kitchen.  Fancy appliances?  A new layout?  Custom lighting?
For additional entries:
1.  Like Super Sweet Life on Facebook.

2.  Like Our Humble Abode on Facebook.
Contest Closes: Thursday, June 27th, 2013.
Number of Winners: One lucky guy or gal.
Ships: Anywhere on planet earth!
Other Info: We will select the winners using random.org and announce on Friday, June 28th.  Good night and good luck.