This giveaway is closed.  Thanks for entering!  See who won here. 
Who doesn't love a cute critter?  I know it's extremely tough for me to refuse one.  If we're kindred spirits, you'll love this month's giveaway partners, Wilderness Romance and Chipmunk Cheeks.

Wilderness Romance specializes in hand printed fabric goods like pillows and pillow cases.  Like this Hand Printed Buffalo Pillow, that I now have living in my house.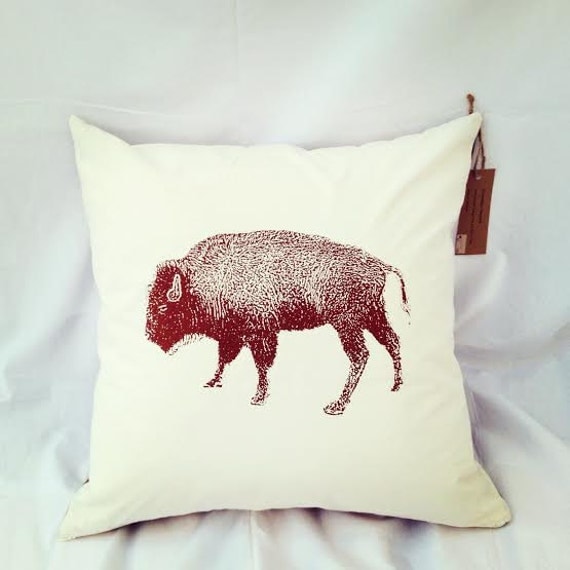 Or this Moose pillow: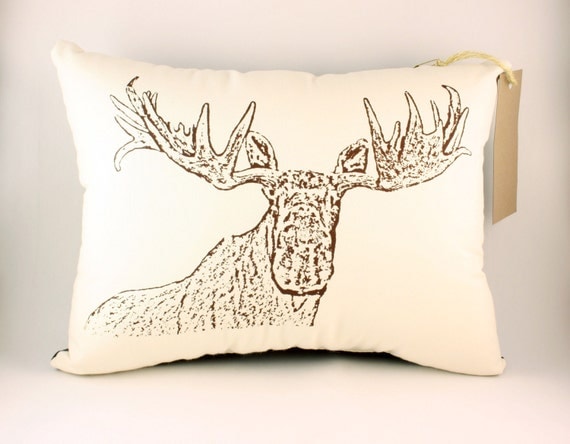 And a cute Plush Rabbit: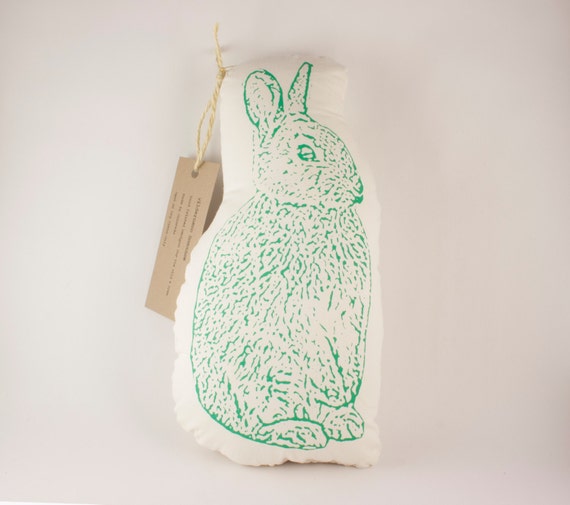 And Chipmunk Cheeks, oh goodness, there's so much to love.
This Squirrel Flowers print is in my house, waiting to be framed and hung, but oh so adorable.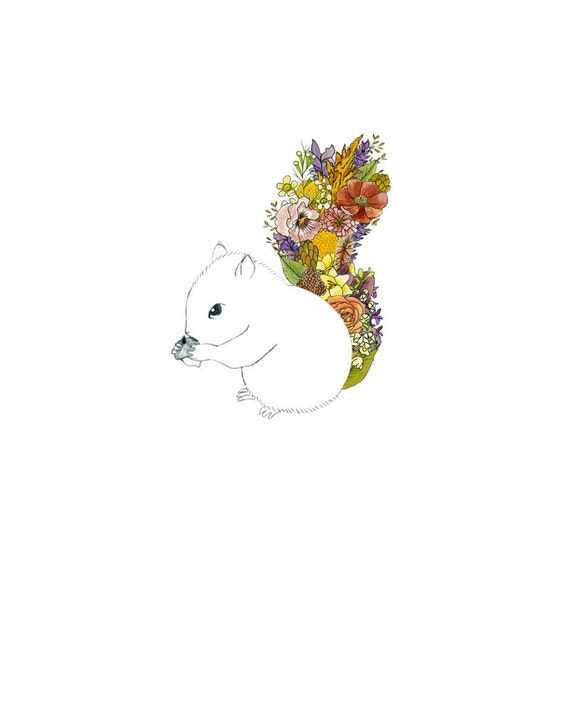 This Fox Flowers is a handsome fella, too.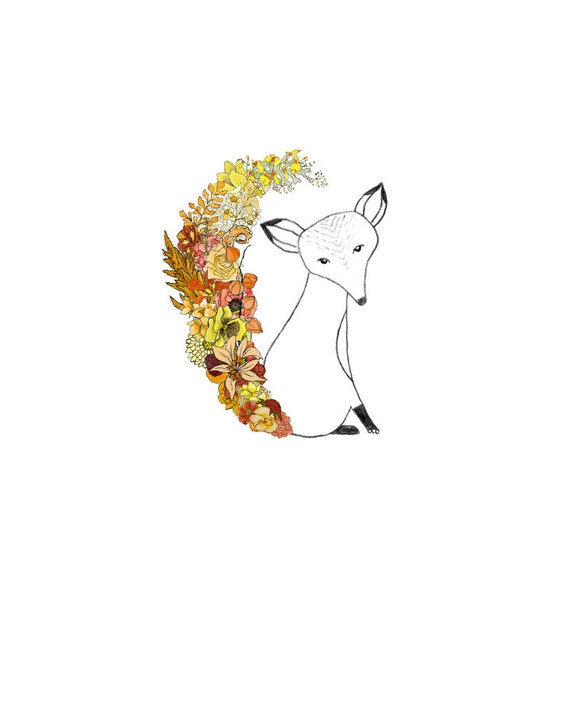 Elephant Flowers, amazing flowers and I almost got her.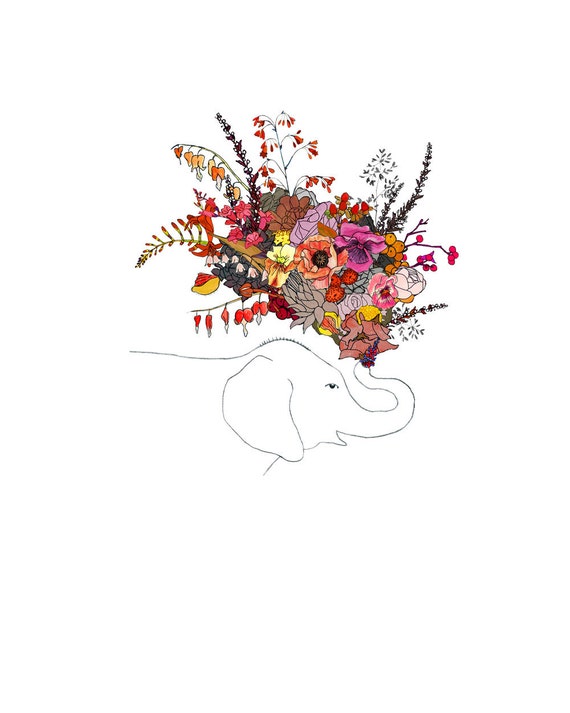 Pink Hedgehog Flowers, so pretty.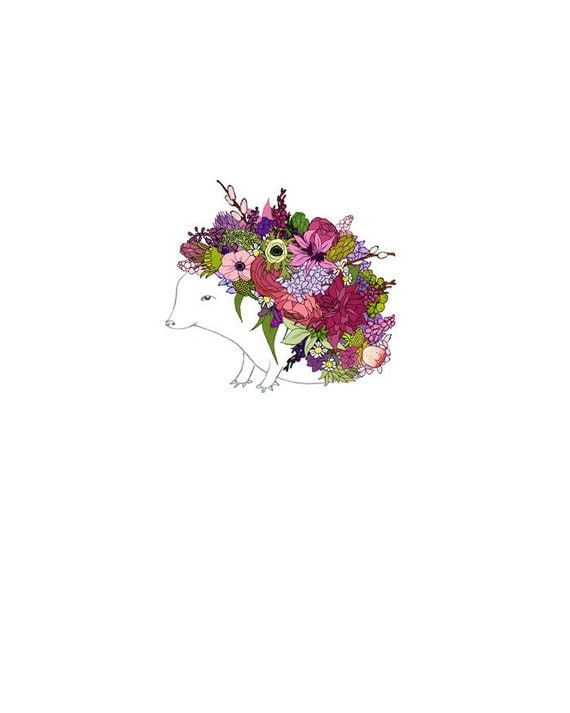 Come on now, get in on this action!
The Goods: Two prizes!  For the first winner, one $30 shop credit to Wilderness Romance and one $25 credit to Chipmunk Cheeks or Katie Vernon.  For the second winner, one $25 credit good for or toward anything in the Chipmunk Cheeks or Katie Vernon.

To Enter:  Leave a comment, which can (but doesn't have to) include our Just for Fun question.
Just for Fun: How many animal related pieces do you have in your house?  Art, pillows, sculptures, you name it.  Me?  I've got at least 30, if I group pairs or sets together.  As singles, easily over 50.
For additional entries:
1.  Add Wilderness Romance to your Etsy favs and leave a comment.
2.  Add Chipmunk Cheeks to your Etsy favs, then leave a second comment.
3.  Like Our Humble Abode on Facebook, and comment again.
Contest Closes: Thursday, December 26th, 2013.
Number of Winners: Two, chosen by Random.org.
Ships: Anywhere in the US.
Other Info: We will select the winners using random.org and announce on Friday, December 27th.
P.S.  I've lowered prices on nearly everything in the shop for the rest of December.  8 by 10 inch prints are only 10 bucks!