I'm sure you all love simple, small projects just as much as I do.  If you also like personal wall art, this is the easiest, most interactive thing you can do.  A vintage printer's tray to display little trinkets and nature finds.
This idea is not my own, I fell in love with it in Lauren Liess' breakfast room:
Seriously, I'm hard-core in love with her new house after seeing it in Domino.  How stunning is it?!?  She's a Pure Style Genius.
Our boys are always finding little rocks, sticks, and other small items.  Before this, I had a full bowl on the coffee table.  Sadly, that didn't show off the mini collection.  Instead, this showcases those treasures and becomes changing art.
After looking at local shops, I came home empty-handed.  I found a few small painted shelves, but I wanted something wooden and natural.  Etsy shop, The V Rose to the rescue.  My drawer is 32 by 16 inches and in great condition.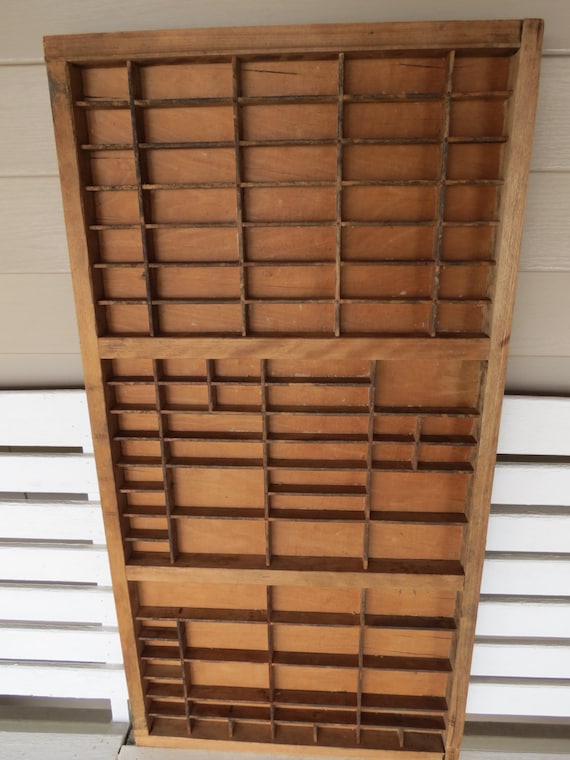 I completely copied Lauren by hanging Ben's first deer antlers above, to fill the space a little more.
The tray adds nice texture to the bump out wall in the living room.
Original details, the metal front, numbers, and drawer pull, are just charming, too.  A simple tooth hook holds it up and then the boys helped me fill it up.
We've got rocks, sticks, feathers, bark, a fossil, souvenir pennies, shells from vacations.  Basically anything small enough to fit.
With room at the top, we can add to our collection and enjoy our finds.
Though we have jars of sand and other souvenirs from vacations, I think this is my favorite way to display a collection.  Imagine this in a kids room with Legos, doll house items, or small cars.  Endless options and easy to swap out.